by David Kobe
Dearest reader and connoisseur of fine quality vintage goods,
I hope this letter finds you well. As I write to you, I am pondering the nature of preppiness and its much younger, digitally native step-sister, dark academia, on a stormy day in New York City. I am sipping a cup of English tea and reminiscing on my prep school days. Ah! To be young again and wearing the same J. Crew chinos for the fifth day in a row with not even the hint of a prepubescent trash 'stache on my face.
Once a single leaf falls upon the streets of New York, nature takes its course. The citizens of this grand northeast megalopolis revert to the source material of preppiness and  dark academia in search of perfect fits. Dead Poets Society, Rushmore, and The Graduate enter the film rotation.
Dark academia and preppiness, of course, have a troublesome past. Look, for instance, at the 1965 Japanese photography book and fashion bible Take Ivy: Through an outsider's lens, the publishers of the book created the finest document to boomer Ivy League style that has ever existed. The children of wealth who populate its pages look perfectly nonchalant in J. Press, but they'd go on to usher in the end of the American Empire—and, quite possibly, the world.
Luckily, prepiness and dark academia have expanded their definitions in recent years. Aime Leon Doré has successfully created an alternative vision of what classic Waspy style can be. In addition, new seminal texts like Black Ivy: A Revolt in Style are correcting the exclusively white narrative about the history of the Ivy style. The societal by-product of these projects is that prepiness, and by extension dark academia, are now for everybody—not just the white sons of the Northeast's finest boarding schools.
Fall hardly ever reminds me of pumpkins or cozy campfires. It mostly reminds me of college, my dad's cable knit sweater with holes in the elbows, and cold walks back to my dorm, leaves and beer cans crunching under my feet. Here are some pieces that will evoke those memories if you share them.
---
Let's begin where every great outfit should begin—that is, with pants. I have personally neglected this section of my wardrobe for many years, opting instead for graphic tees and statement outerwear. When I moved and got a new chest of drawers, I realized that I was severely lacking in the pants department. I've since remedied that by purchasing and tailoring a pair of brown pinstripe pleated trousers and a pair of oversized jeans. When I tell you that my ass has reached a higher plane of existence after these alterations, I am not embellishing. Oversized trousers like these are perfect if you are trying to rock a slouchy and understated look, but they are also a blank slab of marble that can be chiseled into a work of art.
The same goes for these two pairs of trousers from...wait? Lee? Lee Jeans? What in the Dirty Jobs with Mike Rowe is going on? Hold your horses, missy. Don't call me a hack just yet. I can speak to Lee's quality. Towards the end of my college career, I took to shopping like the locals in my small western Indiana college town, which meant my Barney's was a Walmart and my Bergdorf a Tractor Supply Company. There I found that both Lee's jackets and pants had staying power; I still have some of those pieces today.
After watching Albert Muzquiz's Tik Toks, I have taken to looking at pleated trousers from Ralph Lauren on eBay. They often go for $30–$45 a pair. These Lee trousers, which you can find all over Depop, have essentially the same silhouette and are slightly less expensive than vintage Ralph. A discerning eye might tell the difference, but to do that it would need to be pointed at the tag on your ass, and that's a compliment, so don't sweat it.
I have walked into C'H'C'M'—a small men's clothing store specializing in small Japanese, European, and American designers—multiple times and tried on an Evan Kinori jacket so eerily similar to this one that I almost couldn't believe my eyes when it came up on my feed. This charcoal tweed jacket with hints of color speckled throughout the material is a perfect midlayer for your afternoon main-character coffee and journaling session at the café of your choice.
*Shawn Mendes vocal fry* "It's giving Robin Williams." The tweed blazer is essential for every aspiring academic, and anyone who aspires to look like one. This one, made of thick tweed fabric and enforced with sturdy leather elbow pads, will give you the confidence to host office hours and read The Collected Poems of Williams Wordsworth in public—maybe even give a rousing speech to prep school boys on the brink of manhood about the divine beauty of the Western canon.
This '90s-style Harvard sweatshirt is a perfect way to make people double-take and wonder to themselves, "Is that person a triple legacy?" Universities are essentially luxury brand signifiers nowadays, and this piece is about as subtle as a hoodie that screams BALENCIAGA across the chest.
You know those people who say they hate the word moist? Those people are pretty dang cool. Not faking a personality at all. Having said that, the phrase "sweater weather" is my personal "moist." Unfortunately, "sweater weather" is the only real way to articulate that incredible crispness that everyone is craving after this brutally hot summer. Mother nature, that black-hearted tease, has yet to grace us with a TRULY crisp day this fall, but when she does I'll be in this mustard fisherman's sweater trying to avoid killing seagulls because that's bad luck.
If you've read my column in the past, you know I'm an advocate for LL Bean. This olive sweater reminds me of a Royal Air Force commando. Perhaps a grandfather who worked in international finance and split his time between New York and London would wear these on stag hunts in Aberdeen while securing 99-year leases with various lords and barons. The sweater embodies the American spirit for the outdoors despite its traditional English look.
Here is yet another classic piece from LL Bean. This fisherman's sweater is 85% wool and 15% nylon. I have a tendency to stray from synthetic material but I will allow it here, given the tasteful mock neck feature and the exquisite, rich red.
Long ago I found a Burberry scarf while perusing the hall closet in my home that served as a crypt for ancient winter coats. I was instantly excited to show it off at college despite its rather large moth holes. While I did love the piece, I found myself a bit embarrassed when I wore it—the Burberry pattern was instantly recognizable. I was pleasantly surprised to see this cashmere number in a more modest navy tartan. Like all Burberry scarves, it is 100% cashmere, and at $60, this unique piece is the lap of luxury without any of the ostentatious embarrassment.
This blue crystal orb begs the eyes to go swimming in its endless fog and evokes the spooky energy that surrounds dark academia. What is so appealing about preppy style is its identification with a certain kind of optimistic and intelligent youth, but if you've ever walked around Harvard Yard at night, you realize the spaces that inspire this style can be ominous and even occult. The ivy enveloping academic buildings begins to crawl, crush, and reclaim the fossilized structures. Members of secret societies and Greek houses drunkenly linger home from sinister rituals. The future—life beyond the safety of higher education and its noble pursuits—is as foggy as daybreak in October.
---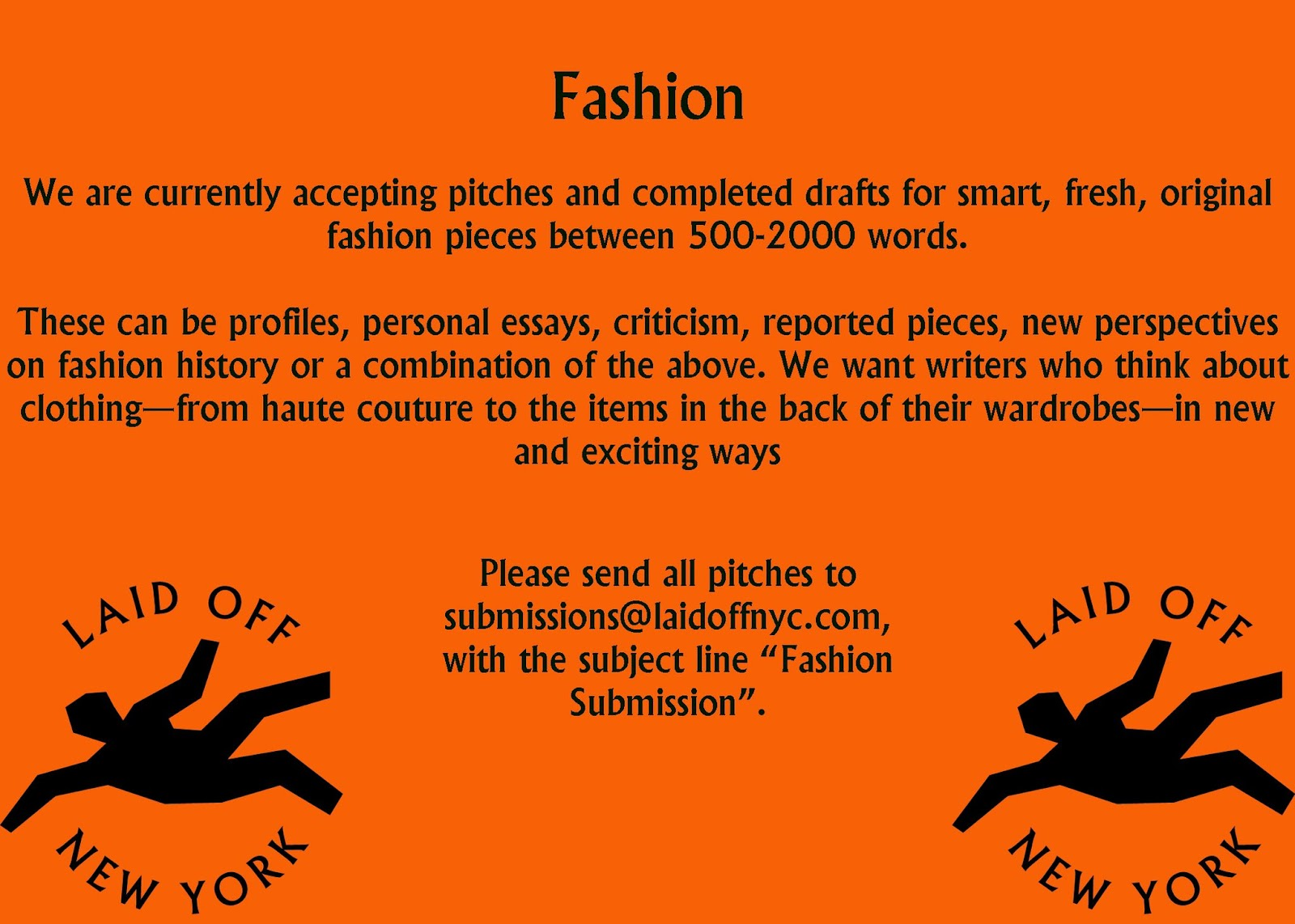 David Kobe co-edits Laid Off NYC's Politics section and writes our monthly "Depop Happenings" column. Get to know him better: @david_kobe
---