By Ben Barzilai
In the artwork for Tony Bennet and Lady Gaga's second collaborative album, Gaga is pictured leaning over to adjust the bow tie of her seated duet partner. The 95-year-old Bennett is flashing an impossibly boyish smile to someone just outside the frame. In his hands is a notebook, in which he has sketched a portrait of Gaga. Somehow, she looks even more regal through Bennett's eyes than in the actual photograph. Gaga may be leaning down to Bennett to make sure his tux is camera-ready, but this does not look patronizing. Instead it looks deferential: a man this great should not be burdened with fiddly details like the angle of his bow tie. These are the sorts of little kindnesses that embroider the music of Love For Sale.
When Bennett and Gaga began their unlikely partnership in 2011, one cynical justification was that they offered each other plenty to take advantage of: In Bennett, Gaga found a legend who could legitimize her as a singer; in Gaga, Bennett found a young A-lister who could renew his relevance. But this approach to their collaboration ignores the spirit of admiration that emanates from their music. Starting with their 2011 recording of "The Lady is a Tramp", there has always been something undeniable about their chemistry. The way they riffed and laughed and bounced off of each other always felt more like an impromptu jam session between friends than a calculated marketing ploy. This is why recordings like the ones from their first collaborative album, 2014's Cheek to Cheek, are both utterly delightful and ultimately inessential: they do a much better job showcasing the duo's quirky friendship than their musical talent. In this sense, Love For Sale is their discography's most natural conclusion. It's no high technical achievement for either artist, but never has their love for each other sounded so obvious. Never have the stakes of this love felt so high.
Earlier this year, AARP published a profile uncovering Tony Bennett's battle with Alzheimer's. The piece follows him and his family as they grapple with the singer's progressing dementia. It's a heartbreaking story, but not a unique one—or rather, it's heartbreaking because it's not unique: watching a loved one's life story be cruelly scratched out of their own memory is a torture 1 in 9 families in America will endure. It's a torture Bennett's family decided to share with the world in anticipation of Love For Sale, an album in which he and Lady Gaga celebrate the work of Cole Porter. The article depicts in detail the emotional toll of making music with a man who is slowly fading away:
[Lady Gaga] says that she thinks "all the time" about their 2015 tour... "Wasn't that fun every night?" she prompts him. "Yeah," he says, uncertainly. The pain and sadness in Gaga's face is clear at such moments — but never more so than in an extraordinarily moving sequence in which Tony… sings a solo passage of a love song. Gaga looks on, from behind her mic, her smile breaking into a quiver, her eyes brimming, before she puts her hands over her face and sobs.
Tony Bennett has been making us smile and sob since he released "I Left My Heart In San Francisco'' in 1962. Though his vibrato can send waves of melancholy through your body, there has always been an unmissable grin in his voice. It's as if he has experienced life with each and every possible emotion and resolved that contentment is the only logical conclusion.
Who better, then, to interpret the work of Cole Porter? During the first half of the 20th century, the legendary Broadway composer was able to dominate popular culture by combining the high stakes of theater with an impish wit. Bennett's knack for compressing the entire spectrum of human feeling into a single wink makes him the perfect conduit for Porter's oeuvre.
Hiding behind this wink is the diligently-studied skill he brings to his work, even after all these years. In the opening section of "Night and Day," Gaga and Bennett repeat the word you in patient unison before Bennett's voice finally swells and transitions into an emphatic and snappy reading of the titular lyric, all in a single breath.
It is nothing short of remarkable that Bennett, one of The Great American Songbook's most dedicated custodians, can exhibit such mastery while still maintaining his childlike playfulness, all in the throes of Alzheimer's. Love For Sale is a celebration—not just of Bennett's career, but of the way music can cling unwaveringly to our very being, even as other parts of us begin to disappear.
The only attempts to give the album an air of maturity are made by the 35-year-old Lady Gaga, who has remained Bennett's devoted friend and mentee since their first duet over a decade ago. "The fact that Tony sees me as a natural-born jazz singer is still something that I haven't gotten over," she told AARP. On Love For Sale, she sings as if trying to vindicate Bennett's belief in her, to become the woman depicted in his hand-drawn portrait. She turns up the dial on her New York accent during songs like "It's De-Lovely," channeling the sort of brassy nightclub performer who might have been friends with Bennett in his younger years. She's playing dress-up, and that's ok: if Lady Gaga is virtuosic at anything, it's costuming. The difference between this getup and, say, the iconic "meat dress" from her 2010 VMA appearance is that the latter was meant for her adoring fans (or "Little Monsters," as they're known); the former is meant solely for Bennett, perhaps as an impassioned ploy to spark a sense-memory in his dimming mind.
Aiding her in this effort is the fact that Lady Gaga is, indeed, a natural-born jazz singer. There are many kind gestures exchanged on Love For Sale, like the one at the end of "I've Got You Under My Skin." After Lady Gaga sings the lyric "and I love you", she riffs the line "like a tattoo…" at which Bennett knowingly laughs as he sings "… under my skin!" (Gaga does, in fact, have Bennett's name tattooed on her arm.) However, the album's greatest act of kindness occurs on track four, when Bennett selflessly steps out of the spotlight to let Gaga take center stage for "Do I Love You." To adequately describe the tenderness in her voice as she glides through this ballad would require the sort of mawkish metaphor Cole Porter would have been proud of: a mother singing a lullaby, a bird landing gently on a perch, or perhaps a capable hand delicately adjusting the bow tie of an old friend.
In all of Lady Gaga's performances, one can feel her eyes gazing intently at her mentor, half in admiration, half in mourning. It's why the music videos for this album are so difficult to watch. Gaga's love for Bennett radiates off of her, making the grief of seeing his hollow, confused smile impossible for her to hide from the camera.
The marketing strategy behind these music videos undermines the bittersweet truth of Love For Sale: despite its title, this is not an album made for our consumption and review. Few tracks on this album are likely to be deemed "definitive recordings." The arrangements are lively but often elementary, and frequent editing errors make letdowns of what might have been charming renditions. After Tony Bennett's voice clips during the introduction of the title track, drums sputter in and out of the mix in what was clearly a post-production oversight. Mistakes like these make the project feel rushed and undermine the legacy it is so intent on honoring.
Love For Sale does succeed in documenting the unrelenting respect, generosity, and affection of a remarkable friendship. When the Bennett family asked Gaga if she was comfortable with them going public with Tony's diagnosis, she responded, "Absolutely, it's just another gift that he can give to the world," according to the AARP article. Lady Gaga and Tony Bennett have given the world plenty of gifts over the course of their respective careers. This is their gift to each other. It's not an extravagant, neatly-wrapped present. It's a tiny, thrown-together gesture, the kind two friends make in passing to remind each other that they matter.
---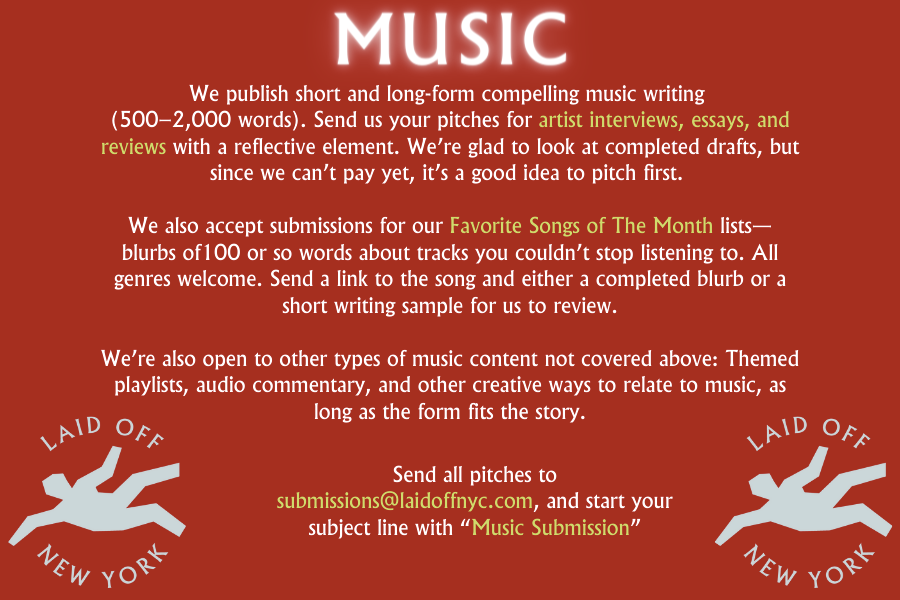 Ben Barzilai is a music writer and host of The Skip Button, a podcast about music's most hated entities. He is currently studying Cultural Reporting and Criticism at NYU. Get to know him better @BarzNearMe
*Lead image: Love For Sale cover art
---