by Rapha Grumser
Welcome back to Single of the Month! Here you will find, once a month, two tracks curated, considered, and commentated for your reading and listening pleasure.
With this column, we at the Music section of LaidOffNYC will take inspiration from the 7-inch, 45rpm phonograph record, so that we may write about two tracks we love and would like you to know about.
Traditionally, the A-side and B-side of a Single would be two cuts off the same album. But for the purposes of this column, we will not necessarily limit ourselves to tracks from the same album, or artist, or genre, or even continent. The idea is to use the format to compile two recordings whose juxtaposition creates an interesting interplay. This month's single is actually four tracks—two hip-hop beats (from Madlib and Karriem Riggins), and two of the recordings  they sampled (from Quartabê and Itiberê Orquestra Família). Here, we ask, what is gained when sounds are passed around?
A-SIDE
Beatmakers are sound poets. They invite us to consider the beauty of a recorded moment, collecting them, archiving them, and curating them in vast sound libraries. Crate diggers spend the majority of their waking hours in these libraries, poring over the contents of a lifetime of listening. In utilizing a fragment of a larger recording, beatmakers bring our attention to what they find most poignant in a track. "Notice," they seem to say, "the way the way Ahmad Jamal struck this chord, articulated this descending line." In the juxtaposition of disparate samples, another producer tells us, "Look: this thing is not so different from that thing." These are only a few of the ways in which artists like Madlib point us in new directions.
One of my favorite cuts off of Madlib's Sound Ancestors is "One for Quartabê / Right Now." The first half of the track features a fusion-y rhythm section vamp with a crispy, dissonantly harmonized woodwind line that pops in and out. When I first heard the almost Schoenbergian melodic figure, played by what sounds like a clarinet and a tenor saxophone, I thought of the orchestral timbers used by Brazilian multi-instrumentalist and composer Hermeto Pascoal (the Champion!).
Before a contributor tagged the track on WhoSampled, I had set out to find the original Quartabê track that Madlib flipped on Sound Ancestors. My introduction to the self-described "brazilian queer jazz antifacist quartet" from São Paulo was a chronological listen-through of their studio releases: two full length albums, and an EP. Mesmerized by their inventive and irreverent first release, Lição #1: Moacir, I continued on to Depê's penultimate track, "Lembre-se", where I recognized the slippery melodic figure used by Madlib. I couldn't stop there. I stumbled into a Quartabê rabbithole that eventually led me to the Dionysian deliciousness that is this video of the quintet performing Moacir Santos' "Coisa No. 5", toga-clad with olive branch crowns.
Thank you Madlib, and thank you Quartabê.
B-SIDE
My friend John, a Stones Throw obsessive, put me on to Karriem Riggins in 2014. I had just discovered J Dilla's masterpiece, Donuts, (embarrassingly late, i'll admit; I am nothing if not postcocious) and was beginning to turn my attention to the great beat-makers of the early aughts. When John handed me Riggins' 2012 Alone Together (split into two LPs, Alone, and Together), I immediately recognized the reference to the 1930's Jazz standard by Arthur Schwartz, "Alone Together"—one of the first standards I ever learned to play as a fledgling Jazz guitarist.
I became obsessed with two cuts on Alone Together. "Summer Madness" features a sample of Caetano Veloso's "Olha o Menino" (a cover of the song "Frases" by Jorge Ben), looping the phrase "olha o menino, ui / olha o menino, ui ui ui" ("look at the boy, wow / look at the boy, wow wow wow"), ad hypnoseum, while Riggins layers his characteristic post-Dilla drum magic underneath. While I thoroughly enjoyed "Summer Madness," it was "Esperanza," that entranced me most fully, its elegant contrapuntal lines and flute trill leading me to the point of exasperation as I searched in vain for its source. A quick search on WhoSampled reveals that Riggins' use of Veloso's track on "Summer Madness." No such information is to be found for "Esperanza."
"Esperanza" followed me into 2017, when another acquaintance, who was discovering Hermeto Pascoal's mysterious musical universe at the same time as I, told me about a book of Pascoal's compositions, Calendario do Som (Calendar of Sound), a collection of 366 tunes, composed daily over the course of a leap year so that every person would have a theme dedicated to them on their birthday. In scouring the internet for these recordings (of course I looked up my own birthday first, but sadly, no one had recorded it) I found a two-hour CD uploaded to YouTube of longtime Pascoal bassist Itiberê Zwarg's Orquestra Famila performing songs from Calendario do Som. And here, almost four years since I first heard "Esperanza," when I least expected it, the 13th track, 51 minutes and 12 seconds into the album, was the glorious sample from "Esperanza."
I howled when I first heard "Abril 24." It was the only sound that could express the joy, the delight—no, the unmitigated and transverberate ecstasy that engulfed me (like Bernini's Teresa) as I stumbled upon the wellspring of "Esperanza." Scaring my roommates was but a bonus.
Not only did I discover, in the intricate arrangement of "Abril 24", an entire El Dorado of instrumental textures—I found something more profound: The birds of fortuity had alighted upon my shoulders. Gripping me with their golden talons they carried me away, far away above the regions of the ice mountains, and I was made whole once again!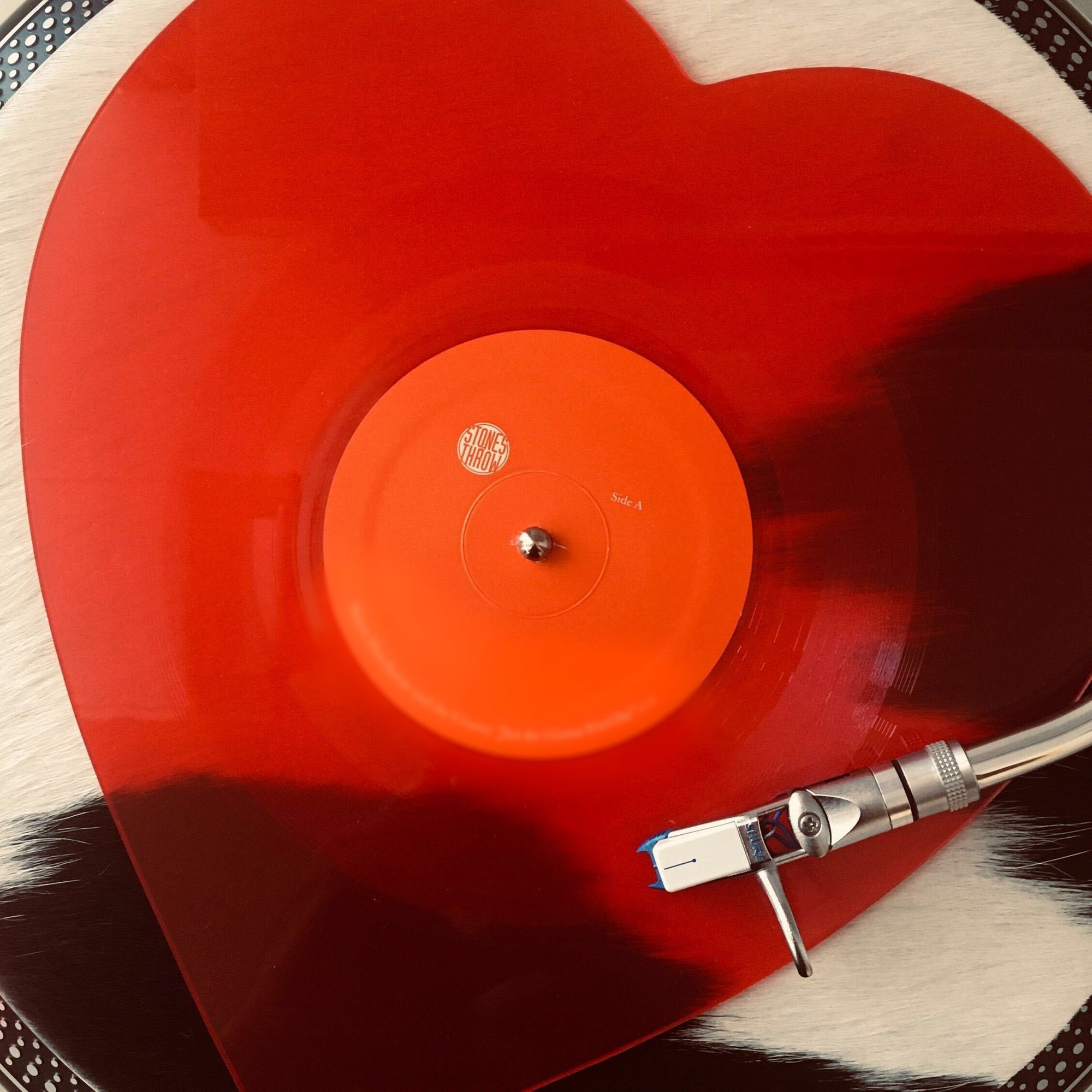 ---
Rapha Grumser co-edits Laid Off NYC's Music section. Get to know him better: @raphagrumser

---