by Raphael Helfand
885 Lexington Ave. is a dingy building on a rapidly changing Bushwick block. The squat, two-story redbrick strikes a contrast with the hulking condo complex across the street and the construction of a new five-story apartment building next door.
Four years ago, 885 Lexington looked exactly the same as it does today, but its surroundings were different. The condo complex across the street was a vast, empty lot, and the building next door was another redbrick, a one-story warehouse nearly identical to its neighbor.
It was May 2016, and a lease had just been signed on the top floor of 885 Lexington. The new renters, who all lived two blocks away at a building they called the Bohemian Grove, had found the space after their landlord started making improvements on their building. The Grove was, and still is, essentially an artist collective, occupied by a group of creative friends. They used its basement as a performance space, frequently hosting music and drama in its unfinished recesses.
"We all thought we were getting kicked out," said Dean Cercone, a Grove resident at the time. "We were like 'Oh no, where are we going to have shows?'"
Matt Michael, another resident, started looking for a space that could function the same way the Grove's basement did. He found 885 Lexington. It didn't look like much of a place to throw a show, but he was able to convince seven of his friends at the Grove, Cercone included, that it was the best and cheapest option they had.
"We were like 'Dude, it's on the second floor. It's filled with old refrigerators. It's like a maze,'" Cercone said. "And [Michael] was like 'No, no, no. We have to pull the trigger now."
With six others, Cercone and Michael scraped together enough money for the deposit on 885 Lexington. They immediately began gutting and soundproofing the room, and less than a month later, hosted the building's first show.
They called their new clubhouse The Glove. Word spread rapidly, and the venue began holding events almost nightly. During its three year run, The Glove became the most vibrant DIY space of its time, in a city with a long history of large, vibrant DIY spaces. Its address was never listed online, but its location became a public secret, available to anyone who looked for it in good faith.
But last summer, it shut down. Its closing capped a disastrous decade for DIY. The fire at Ghost Ship in Oakland at the end of 2016 brought a slew of strict regulations down on underground music venues nationwide. Even before that, though, New York DIY was in trouble.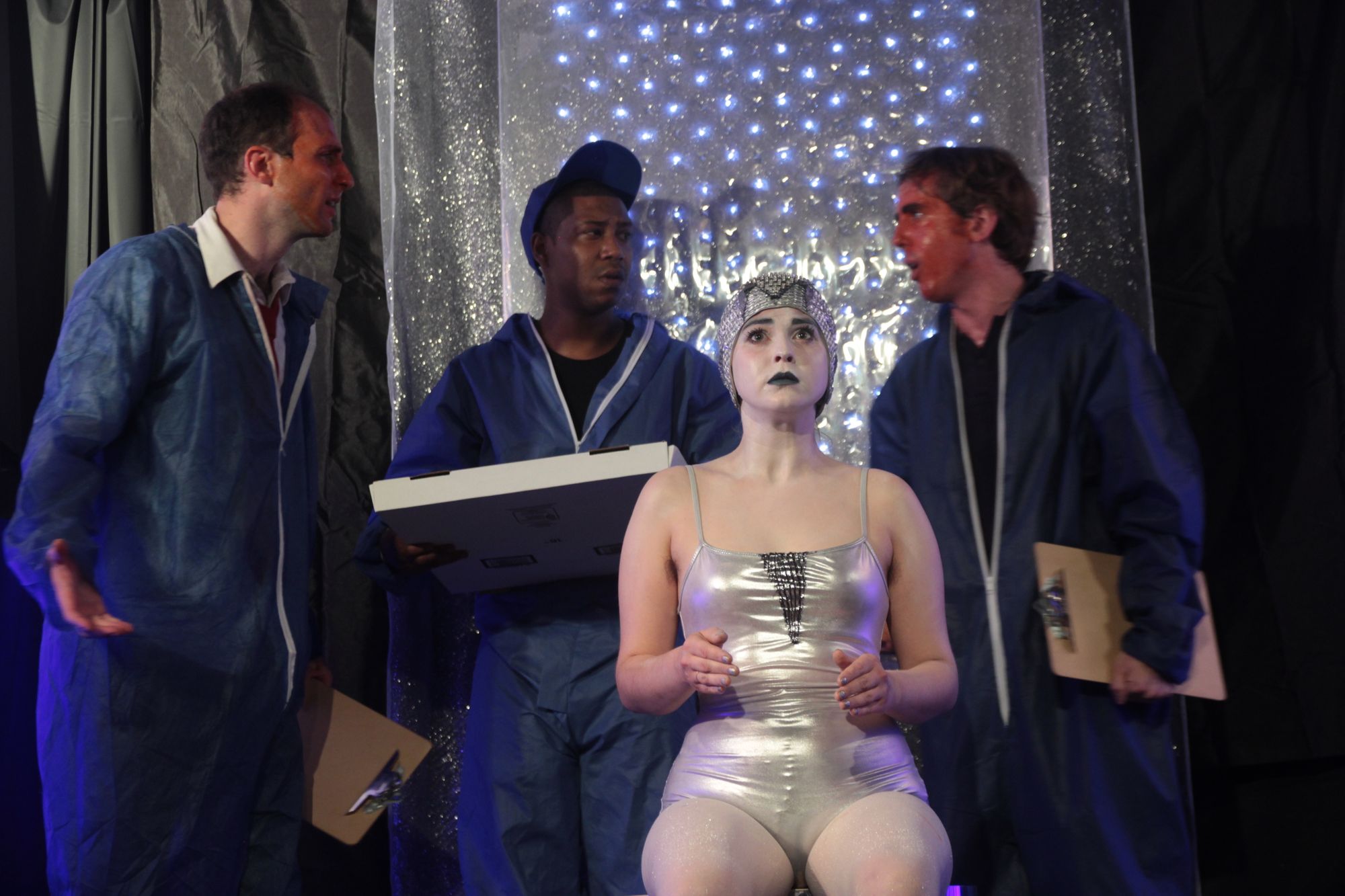 In 2014 alone, at least 10 beloved institutions, most of them in Williamsburg, closed their doors for good. The neighborhood had been gentrified for years, and DIY was already moving elsewhere. Then, in 2016, Bushwick's Palisades and Secret Project Robot shuttered. Shea Stadium in East Williamsburg and Silent Barn in Bushwick followed in 2017 and 2018 respectively. Suddenly, The Glove was the last venue standing, and then it wasn't.
---
The Glove's rise and demise fit neatly into a long history of tenuously legal art spaces in New York City. For as long as struggling artists have lived here, they've operated in a gray area of the law, creating and performing in spaces that never entirely complied with the city's byzantine regulations.
In the '60s, hippies hosted shows, readings and group acid trips in Greenwich Village. In the '70s and '80s, punks took over the Bowery, scaring away any self-respecting individual who dared venture below 14th Street. The term DIY in reference to the arts stemmed from the '80s Los Angeles hardcore scene, where SST Records paved its own path, from an illegal storefront operation to the label that brought the world Black Flag and Minor Threat.
"It was a purity test, 'DIY or Die,'" said Cameron Stuart, another co-founder of The Glove and its de facto bookkeeper. "People still say that, but it's not so exclusive anymore. Today, it's a powerful network in cities and towns and regions across the country. It unites people. It's a watchword for a place where you can explore your creativity."
The New York scene didn't move to Brooklyn until the late '90s, when the hipsters discovered Williamsburg's empty warehouses, heralding a golden age of indie rock. Influential groups such as The Strokes, The Yeah Yeah Yeahs and  LCD Soundsystem got their starts playing at Northsix, Glasslands and Death by Audio.
A popular narrative is that these venues played a major role in the gentrification of a once working class neighborhood. The same has been said about the next wave of DIY spaces in Bushwick. It's impossible to deny that Bushwick's rent has risen dramatically in recent years. Between 2006 and 2017, the neighborhood's median gross rent increased from $1,020 to $1,460, according to a 2018 report by the NYU Furman Center. Median asking rent rose to $2,530 in that time, just above Brooklyn's average. The report also found that 31.2% of renter homes were "severely rent burdened" in 2017, spending more than 50 percent of their household income on rent. In 15 years, Bushwick's white population has grown by 610%, though the neighborhood remains mostly Hispanic and black.
But many artists are quick to proclaim that gentrification is not their fault; it's a long process instigated by real estate speculators and developers who are already buying up property in the neighborhood by the time the creatives move in.
"I think a lot of artists are unwitting gentrifiers," said Olympia Kazi, a spokesperson and advocate for the NYC Artist Coalition and a member of the city's Nightlife Advisory Board, established by Mayor De Blasio in 2017. "You're priced out and you need to find somewhere you can go to survive, and maybe you look white and less threatening, and you render the whole neighborhood more appetizing, so you end up becoming a kind of salesperson."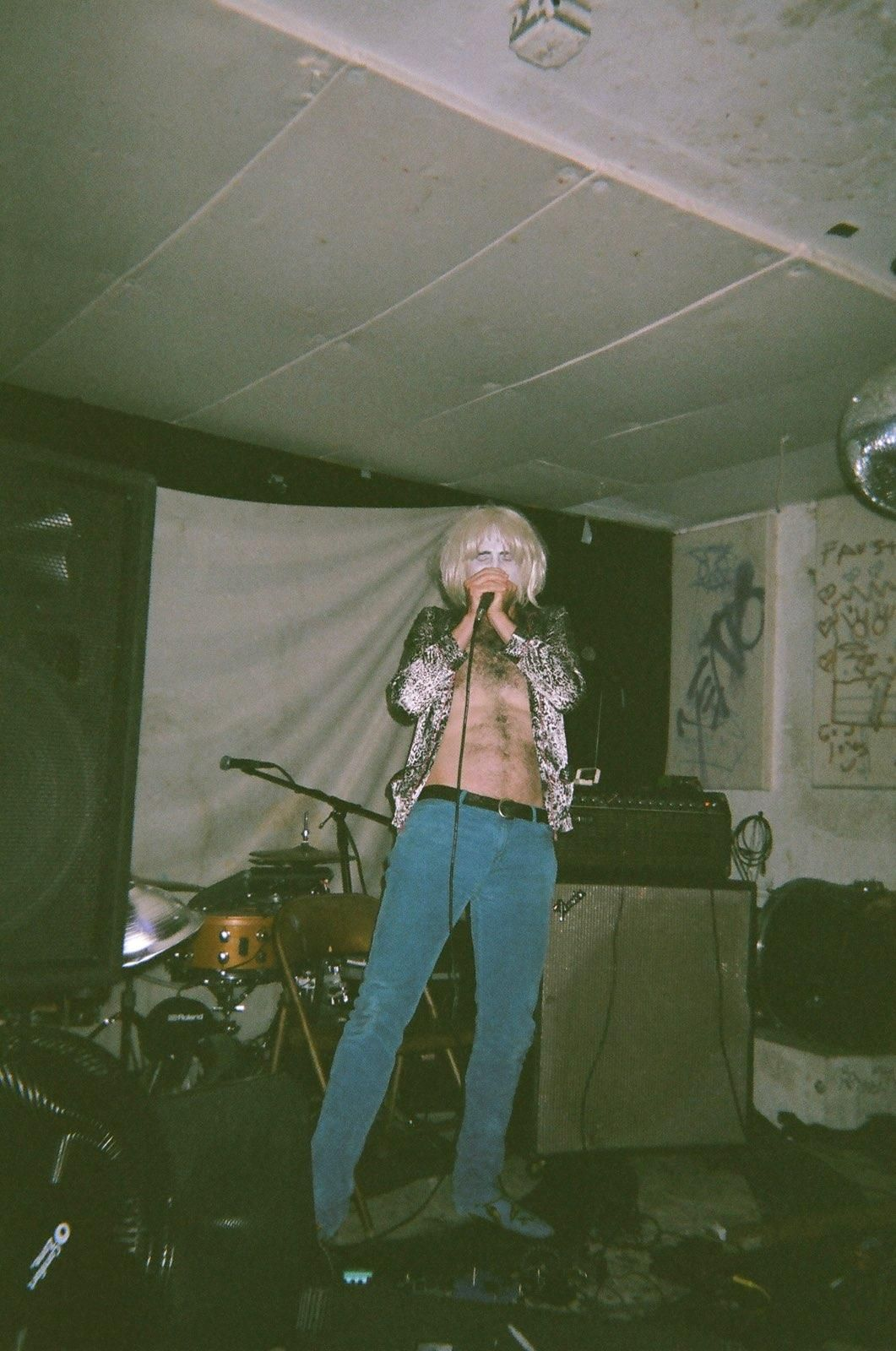 "I'm sick and tired of selling condos," said Rachel Nelson, founder of Secret Project Robot. She was testifying at the City Council hearing on the repeal of New York's century-old Cabaret Law, which required establishments to register with the city (for a hefty sum, of course) if "social dancing" was to occur on its premises. The law has been lightly enforced since the '60s. But more recently, authorities used it as an excuse to crack down on venues that weren't registered.
"We've seen a lot of spaces be cited for swaying and dancing by local police enforcement, which added to a host of other violations, of course," said Rafael Espinal, an ex-City Council Member who championed the Cabaret Law's historic 2017 repeal. "[The law] was often the last nail in the coffin."
The Cabaret Law repeal was just the first step. With the help of Espinal and fellow Brooklyn Council Member Steve Levin, the NYC Arts Coalition has just introduced new legislation that would impose rent stabilization on commercial spaces, similar to the residential regulations put in place by last year's groundbreaking Housing Stability and Tenant Protection Act.
"It's silly when there's this divide and conquer thing where the poorer person is being pitted against the person who is a tiny bit less poor than them, instead of dealing with the fact that there are huge developers, huge corporations extracting all this money out of the middle class and the poor," Kazi said. "That's why we're fighting for commercial rent stabilization. If there was protection in place, you would not, within 10 years, have 20-fold rent increases. You can be sure it would be a deterrent to gentrification."
Cercone is less optimistic than Kazi. He sees gentrification as an erratic but unstoppable force that has tunneled its way into New York's foundation.
"I never realized why they call it a New York minute until I experienced a New York minute," he said. "It's amorphous time. It's either really slow or really fast. An hour can become two hours, or five years can be the end of a neighborhood."
---
For three years, The Glove was an artist's oasis in a desert of condo development and corporate greed. The people who ran the place, the bookers who curated its legendary bills and the artists who graced its stage lionize the space in the same way one would a beloved dead relative.
"It was a shit show, but it was fucking sacred," said co-founder Lily Chambers, the venue's general manager for its entire run.
"It was lawless, but it somehow stayed super tight," said Cercone, who Chambers described as The Glove's "unofficial mascot." "It ran on magic."
"It was all highs, it was all lows," Stuart said. "No—It was all highs, even the lows."
Coby Chafetz, who played The Glove frequently and sometimes booked shows, said he was drawn to "the positively chaotic energy that floated around" the venue.
Charlie Dore-Young, one of The Glove's most prolific bookers, says the space aspired to be inclusive to queer communities and people of color, but he's especially proud of how welcoming it was to teenagers who otherwise would have been barred from the scene. One important aspect of DIY is that it is an all ages affair, eschewing the 18+ requirements most "legitimate" venues enforce, not to mention the 21+ restriction at New York bars that don't sell food.
"I got to throw a lot of shows for younger kids," Dore-Young said. "There were nights when I wouldn't know anyone at the show besides the artists. It was just all these 16 and 17-year-old kids going completely insane."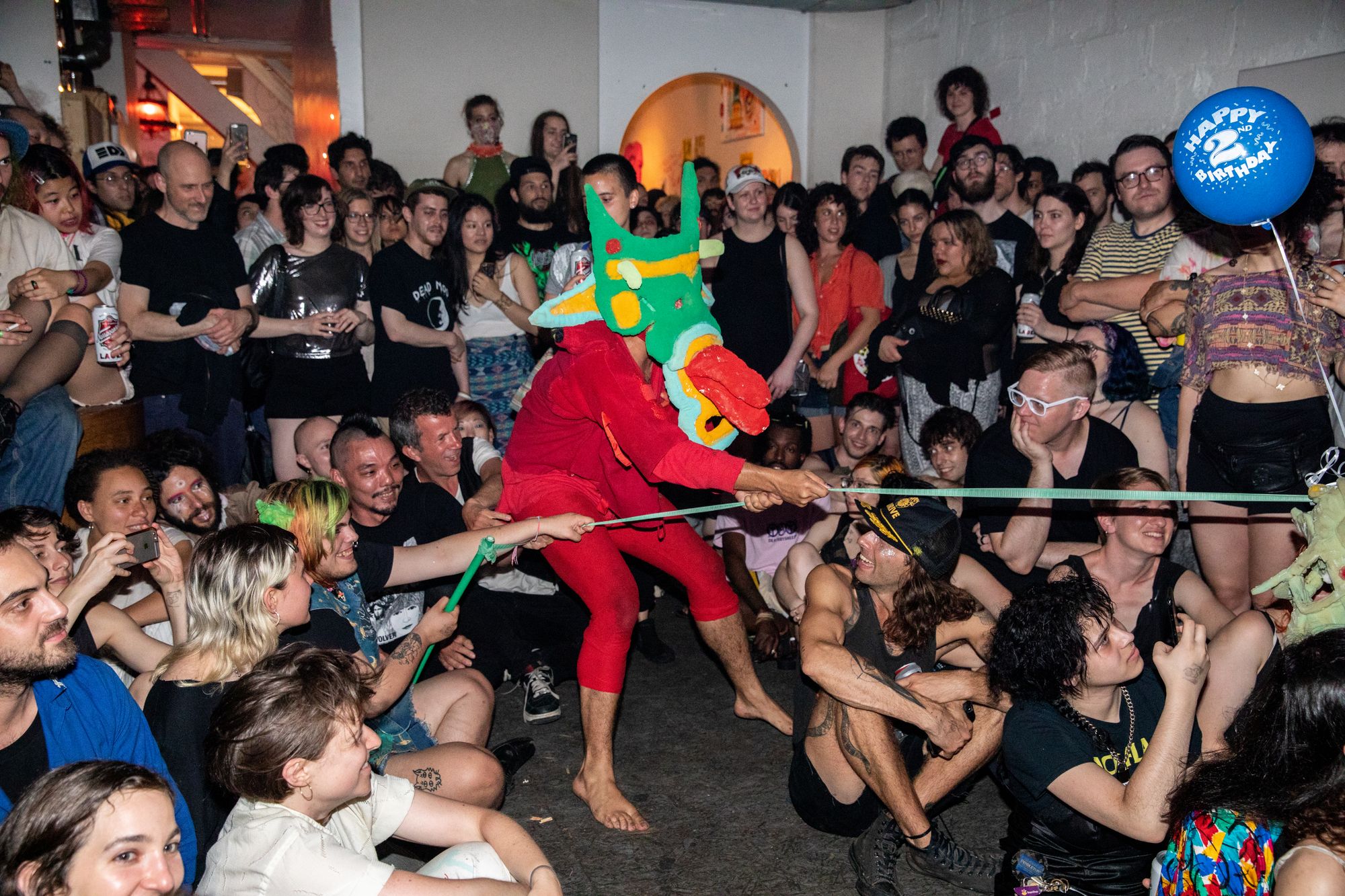 John Zorn, a legend in New York DIY and an experimental music deity, played at The Glove's penultimate show. He remembers it as "a great hang at a great place to play run by great people."
Chambers has fond but traumatic memories of that night. As Zorn was preparing for his set, the building's air conditioning went out, leaving the packed venue simmering in the summer heat.
"I was in the back with [Zorn], on the phone with the HVAC guys, trying to convince them to come in the front door," Chambers said. (The Glove's entrance was infamously inconspicuous.)  "It was pure chaos."
The Glove reminded people of a time when DIY was in less dire straits.
"It was like 2013 in there," Chafetz said. "It was hopeful."
---
The Glove's closing this summer, while tragic, was not shocking to anyone. Chambers, Cercone and Stuart, tasked with the lion's share of the venue's maintenance, operations and finances, were exhausted. And Lexington Avenue's gentrification had finally, inevitably completed its cycle. The condo across the street teemed with young urban professionals who didn't understand why they had to deal with a semi-legal music venue and the crowd it brought to their block. They vocalized their annoyance loudly and often.
Eventually, displeased with the tepid response of the 81st Police Precinct, which generally sided with The Glove in such conflicts, an irate resident called the Health Department, claiming the venue was selling food. The inspectors came in May, and though they found no traces of said food, they gave the Glove a warning after finding their bar area.
Chambers and Co. had two choices: Go through the lengthy and expensive process of obtaining a liquor license or stop selling the beer that paid the rent. Instead, they decided to close on their own terms, running on donations for their final three months before shutting down Labor Day weekend.
"We took the space out in a really honorable way," said Chambers, who also works in end of life planning.
As The Glove reached its final weeks, veterans of the scene wondered if they were watching the last of a dying breed succumb. At least in Bushwick, it's unlikely another DIY space of The Glove's scale will emerge.
"Given current rent pressure, it's nearly impossible," Espinal said. "But there are other places in the city that are still affordable, and we might start seeing DIY spaces open up in East New York, the Bronx, places that have never seemed feasible.
"We're also seeing DIY spaces doing all the work they can to become legal," he continued. "They've put a lot of effort into being above board. And while they've always operated in the shadows, they're now following rules but staying true to their model for promoting some of the most forward-thinking art."
Todd Patrick, impresario of five extinct DIY mainstays, has reopened his legendary Market Hotel as a "legit" showspace overlooking the Myrtle Avenue J/M/Z stop, just two stops away from 885 Lex. He's also converted the beloved Silent Barn into the fully legal Trans Pecos. These venues function as profitable businesses while striving to maintain their old DIY aesthetic. But for many scene veterans, those two concepts are mutually exclusive. Chafetz, who worked at the old Silent Barn, feels Trans Pecos lacks its authenticity.
"I always resent when a place upgrades their bar before they upgrade their sound system," he complained. "The ideal is as close to a black box as you can get."
Last year in Gowanus, Eli Aleinikoff and Sahil Ansari opened Dodge 112, a small-scale recording studio and performance space. They throw eclectic monthly shows, with genres ranging from jazz to experimental pop. But Aleinikoff doesn't want to stay DIY forever.
"The goal of the space is to support artists," he said. "But if you want to support artists, you have to be able to support them not just today but next week and the week after that. You have to find a way to be financially sustainable."
Artist communities are nothing if not resilient. Whether they're moving nomadically from neighborhood to neighborhood, downsizing from warehouses to basements or finding ways to become legitimate businesses, art spaces will never stop opening and, eventually, shutting down.
"DIY is not just one location—It's everywhere," Zorn said. "It's not a fashion, it's a spirit. And the spirit of creativity is indomitable."
---
885 Lexington Ave. sits empty today, surrounded by the architects of The Glove's downfall. But further down the block, away from Broadway, where the elevated J train brings Bushwick's new residents home from their tech startup jobs in SoHo, signs of the old neighborhood linger. A Christ Apostolic Church still stands in a burnt orange building on the odd-numbered side of the street. And at the block's opposite end, near Lexington's intersection with Patchen Avenue, some two- and three-unit homes remain.
""DIY is like church," Chambers said, "and there's a church on every block. Some of them are small as hell. Why can't we just do that?"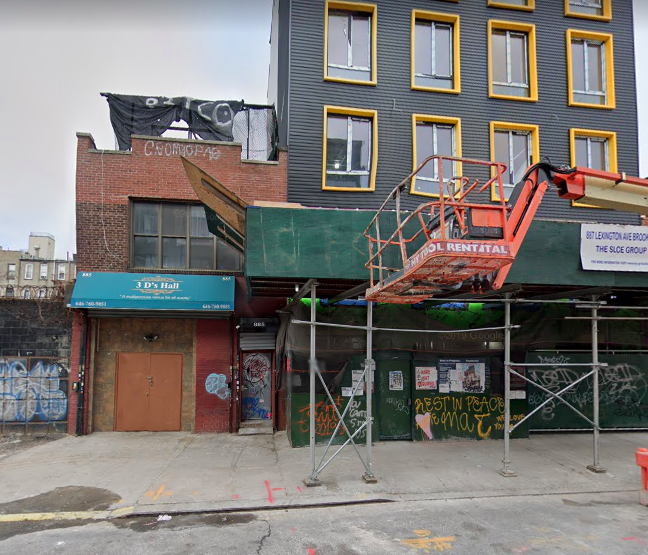 ---
Get to know Raphael better: @raphaelhelfand
*Thumbnail Image: Cameron Stuart. Photo by Julie Orlick.
---