Our monthly track round-ups are back! For our first list of the year, seven of our writers took on 17 tunes from January, recorded by artists ranging in age, genre and global position. The list is far from comprehensive, but we hope it will give you something to listen to as the winter rolls on.
Want to contribute to next month's list? See our call for submissions at the bottom of this post.
Months before For the first time finally dropped on Friday, Quietus editor John Doran had already called Black Country, New Road "the best [band] in the entire world." The young British boy-girl group had released two songs by that point. I was skeptical of all the hype until I saw them perform 75 minutes of Christmas songs (including a beautiful rendition of Low's "Just Like Christmas"), as well as covers of Springsteen, Zeppelin, Coldplay and Cee Lo Green, alongside their equally buzzed-about, barely post-pubescent Britpunks, Black Midi at Windmill Brixton in early December. It was the most charming, unfettered fun I've ever had watching a show on my computer.
"Track X" was the fourth single BCNR released from their debut record. This meant that, aside from the album's first and final tracks, the whole thing was available in close-to-finished form almost a full month before its release date—an interesting promotional tactic. While other songs on For the first time feature slow, quiet moments, "Track X" is the only one that maintains a tender tone all the way through. And at 4:44, it's by far the shortest on the album. (The other five tracks are over 7 minutes long, on average.) It's a brief respite from the record's hyper-pretentious yet thoroughly seductive mayhem. There are no screeching saxophones here, no lines like "I am the modern Scott Walker," or "She tries to fuck me, I pretend that I'm asleep instead," or "I wish my kids would stop dressing up like Richard Hell." In their place, there are softly strummed guitars and sweet, silly, self-referential lyrics like "I told you I loved you in front of Black Midi." On the album, "Track X" precedes closer "Opus," which retains the former's subtlety for its first 60 seconds before descending into klezmer-metal chaos for the record's remaining seven minutes. —Raphael Helfand
Buy For the first time here.
Thou & Emma Ruth Rundle's Helm Of Sorrow sits as a smaller companion piece to their 2020 collaborative full-length, May Our Chambers Be Full. Drawn from the same recording sessions, the new EP culminates in a stark cover of  "Hollywood," a lesser-known Cranberries single from 1997. Thou + ERR's new version will doubtless serve as a jumping off point for new listeners to enjoy the now-full collaborative suite between the two entities. Thou are no strangers to the tightrope walk of covering beloved groups, having pressed a full album of Nirvana rarities in 2020. They continue to challenge perceptions with this song, a seemingly disparate recording choice that works on an instinctual level. The double-tracked vocals on the chorus of "Hollywood" epitomize the punishment and beauty that their collaborations have yielded. Emma Ruth Rundle's vocals soar as high as Dolores O'Riordan's once did, but here, they are transmuted by Bryan Funck's shrieking growl, interweaving through the chorus, pulling the track further into the abyss than the original pop-grunge cut ever dared to sink. —Andrew Cirac
Buy The Helm of Sorrow here.
The singer Maria Bethânia asked her brother, Caetano Veloso,  to write a song about a T-shirt stamped with the English phrase "I love you." Bethânia insisted to Veloso that the song must end with the lines: "Read it on my T-shirt / I love you." The result of this request, "Baby," was first recorded in 1968 by Veloso's co-conspirator, Gal Costa (then 21 years old), catapulting her into the Brazilian Pop Music stratosphere. Since then, Costa has made seven new versions of the song, making it the most frequently recorded tune in her catalogue.
This particular recording of "Baby" is one in a series of 10 singles, all duets recorded with younger artists to commemorate Costa's 75th birthday. Here, she is accompanied by 29-year-old Tim Bernardes, a singer-songwriter and one third of the Brazilian indie outfit O Terno. Bernardes's arrangement is tasteful; dynamic strings dance around their two voices and a guitar, circling first, then enlacing the intimate space between the two singers. —Rapha Grumser
Listen to the singles from #Gal75 here.
Anyone who hasn't been following Bill and Billy's weekly cover series should start doing so immediately. It's started Oct. 1 of last year with an AZITA arrangement of an early Cat Stephens cut, and has since yielded 17 more collaborations between the two name-changing alt-folk heroes and a third artist of their choosing. Highlights include a tongue-in-cheek take on Billie Eilish's "Wish You Were Gay" and a gorgeous rendition of Steely Dan's "Deacon Blues". There are only two clunkers, so far.
The team has only covered itself once before, a terrific reimagining of Callahan's "Our Anniversary". This time, it's Billy who gets the makeover, as they take on the title track of his 1996 Palace album. Where the original track is slow and plaintive, the new version is an urgent call to action, reaching its battle hymn potential with the help of a propulsive, echoey arrangement by Ben Chasny. His churning guitar and organ drones give Bonnie's lilting voice original a sense of gravity, and Callahan's bass vocals blend right in, pulling us into the trenches for the fight of our lives. —RH
Buy "Arise, Therefore" here.
Urban Driftwood is an awe-inspiring and joyous collection of guitar-driven recordings from Yasmin Williams. Each track opens into an intricately composed landscape that draws from so many traditions so naturally that it eludes easy categorization. Each track is exceptional in its own way, but if you only have time for one, my pick would be "Through the Woods."  Powerful and precise playing highlights Williams's mastery of her instrument in this fluid composition that would play well with Rusted Root, Terry Riley, or Beatrice Dillon. —Ben Shear
Buy Urban Driftwood here
Fueled by her newfound Tik Tok fame, Louisiana native Odie Leigh released her first two songs, "Ronnie's Song" and "Bigger Fish," last month. Listening to Leigh's music feels wholesome and pure, like buying honey from the farmer's market on a sunny Sunday afternoon. Her voice is raw and pleading when she sings "All I ask of you is be kind to me" in the chorus of "Bigger Fish". Her lyrics meander from the mundane to the metaphorical, and make Leigh seem wise beyond her 21 years. Following her familiar vein of authenticity and kindness, Leigh wrote "Ronnie's Song" to cheer up a friend. It's a sympathetic ode about being a dynamic duo: "She's my Thelma I'm Louise / She's a coffee cup I'm tea / She's a dog and I'm her fleas / And that's good enough for me." Leigh's witty yet simple lyrics, accompanied by banjo picking and harmonica, create modern folk anthems steeped in sweet similes and life lessons. —Laura Rostad
Buy "Ronnie's Song" here and "Bigger Fish" here.
After Steely Dan and Beastie Boys, Palberta might be the best band ever to come out of Bard College, a place to think. Lily Konigsberg, Anina Ivry-Block and Nina Ryser always seem to be singing in perfectly idiosyncratic synchronicity, their harmonies pleasantly dissonant, their rhythms cleverly offset. Palberta5000, the band's fifth studio album and its third for Wharf Cat, dropped late last month, finding the trio at its most versatile—playing with structure, slowing down at times, often venturing beyond its preferred two-minute track format. But "Hey!", slotted smack in the middle of the album, is a return to the cheery, fast-paced punk of the past, clocking in at a snug 1:32. There are even shorter tracks on the album, but none with such clarity of vision.
After a 4-bar intro, the band plays twice through an 11-bar verse that switches cheekily into an 8-bar breakdown on its would-be final measure. They run through this sequence three times. Bass and guitar melodies dance around each other—staccato sixteenth-notes cloaked in crunchy, Breeders-indebted effects—while the drummer plays goofy fills over a four-on-the-flour kick. (Who plays which instrument is probably easily researchable, but they like to switch around in their live show, so I'd prefer to stay in the dark, in the hope that I'll someday be able to watch the song performed in someone's dirty basement.) "Hey!" is shouted at 13 points over the course of the song, sometimes by a solo voice, sometimes by all three singers in unison, sometimes by two of them, slightly offset, sometimes preceded by a "Huh" or "Ho." It happens once in the intro, twice in each verse, once at the start of each breakdown and once at its end. There are no other lyrics. It's a really fun song. —RH
Buy Palberta5000 here.
Collaborations by giants do not always yield great results; over-inflated egos are at great risk of collision. And yet, on "Just Wrong," the new single released in anticipation of Blake Mills and Pino Palladino's collaborative album, Notes With Attachments, we can hear the understated announcement of something wondrous in the works. Palladino, a prolific sideman who has made crucial contributions to the varied ensembles of artists like D'Angelo, John Mayer Trio, Nine Inch Nails, and The Who, has now chosen to team up with Mills, a producer who has shown great inventiveness and prudence on albums by Fiona Apple, Alabama Shakes, John Legend, and Perfume Genius.
"Just Wrong" starts with a repeated quarter note invitation from Sam Gendel's saxophone. The band arrives and settles into a playful downtempo groove dressed in swirling layered guitars that duck in and out. Breathy stacked woodwinds appear and vanish, winking at a minimal harmonic sequence that gets progressively more colorful and dense. Finally, the piece collapses into a four-bar broken drum beat by the inimitable Chris "Daddy" Dave. The overall impression here, as a listener, is of overhearing a group of notable men attending an intimate musical banquet. Each player offers only as much as is necessary, creating a patchwork of musical phrases that comment, question and reply to one another: a symposium of sound with microphone as interlocutor.
The full album of original collaborations by Palladino and Mills is set to be released on New Deal / Impulse! on March 12th. —RG

Pre-order Notes With Attachments here.
This is my favorite song of the month, and I imagine it will end up being one of my favorite songs of the year. I first came across Cassandra Jenkins on the livestream for Sully Davis's Cosmic Country Showcase 2020, in which she walked through streets and a park singing NRBQ's "Things to You". It's a delightful performance: a good song done well. Now Jenkins is entering full album mode, and "Hard Drive," her second single off the soon-to-be-released An Overview of Phenomenal Nature, stakes a new and bold direction marked by metaphysical contemplations, a saxophone, and a play on both the automotive and computational associations of its titular phrase. —BS
Pre-Order An Overview of Phenomenal Nature here.
The Hip-hop instrumental album has become a lost art. While Madlib's Beat Konducta series was a part of that lineage, those albums always felt more like spitballing ideas than a genuine full-length project. Enter Kieran Hebden (Four Tet)  to help Madlib craft Sound Ancestors, his first credited solo release in seven years, no alias, no gimmicks. In return, Hebden got access to a sample digger's dream: a variety of Madlib's of beats, loops, sketches, and ideas, and the opportunity to arrange, edit, and master them as he saw fit.
"Chino" is one of the album's most surprising tracks. Most samples Madlib uses are more obscure, but here, he shows he is just as comfortable using staples. Lyn Collins's "Think About It" is best known as the backbone of Rob Base & DJ E-Z Rock's "It Takes Two", but on "Chino" it becomes a glitchy boom-bap slow jam. My personal guess as to what Hebden may have added is the low pass filter used on the sample at the beginning of the song, before Collins's voice and the rest of the track fully shine through. It might be the sexiest thing Madlib has produced since Madvillain's "Eye". —Brandon Lattimore
Buy Sound Ancestors here.
"Starstuff" is the lead single from Benjamin John Power's forthcoming Blanck Mass album, the cleverly named In Ferneaux. Out Feb. 26 on Sacred Bones, the record is Power's most engaging yet, and "Starstuff" is a tantalizing taste of what's to come. John Carpenter style synths dance frantically, forming fractal arpeggios. Slower, high-pitched swells join the mix, building in an arcade game crescendo that rushes to a stylized electro-hair-metal climax and finally dissipates into the scattered fragments of melody from whence it came. —RH
Pre-order In Ferneaux here.
The real John Carpenter just dropped an album of his own, his first project of non-soundtrack music since 2016. The third installment of his Lost Themes trilogy, he recorded and produced it with his son, Cody Carpenter, and godson, Daniel Davies, continuing the collaborative hot-streak that yielded Anthology (2017) and the soundtrack to David Gordon Green's new take on Halloween (2018). On "Alive After Death," the record's subtitle track, the trio builds suspense in classic Carpenter form, kitschy synth keys growing in volume as equally kitschy synth strings bubble up beneath them. Finally, three minutes into the track's 4:04 runtime, they break open into a mournful stadium guitar solo, a perfect soundscape to play behind Kurt Russell as he rides his motorcycle over the horizon line and out of view. —RH
Buy Lost Themes III: Alive After Death here.
Clocking in at a cool 4:44, this track from the St. Paul-based American Cream Band doesn't indulge in the temporal excesses of some of its komische predecessors, known for extending the riff toward infinity. Why take 15 minutes to build up to a psychedelic bliss when you can do it in five? Sax wails and permafried guitar licks flail across a churning beat, just daring you to imagine the effects rack needed to produce such a heady, lysergic cocktail of sound. As you're doing mental arithmetic to figure out exactly how many delay pedals you can afford while still paying rent, the drums slow, and the instruments fade one by one until there is only a lone tone left to carry on the jam eternal.  —BS
Buy Plastic Flame here.
Last year, American concert pianist Bruce Brubaker and Irish electronic producer Max Cooper got together to produce Glassforms, a stunning re-work of selected compositions by Philip Glass, an icon of American minimalism. One piece of Glass's featured on Glassforms is "Opening," the first of six movements from his 1982 chamber piece, Glassworks. In Brubaker and Cooper's version of "Opening," Glass's original piano score is maintained above a bed of lush electronic processing and sound design.
In Laurel Halo's version, the original piano is no longer audible. What we hear, instead, is Cooper's electronic direction followed to the point of almost complete abstraction. Halo, a veritable queen of sonic texture, provides us with a luminous, swirling block of harmonic colors, mostly devoid of rhythmic and melodic information. Halo's version is a shard of Glass's original composition, washed up on a faraway shore, picked up and held to the sun. —RG
Buy Glassforms Versions here.
Xiu Xiu, Jamie Stewart's ever-warping noise pop experiment, is now a duo: Stewart, the only constant member since the project's formation in 2002, and Angela Seo, who has been consistently involved since 2009. The ~band's~ run has been characterized by constant collaboration. Over the course of 14 ~solo~ studio albums, 15 split records, and 18 ~side project~ releases, Stewart et al. have worked with such cult legends as Merzbow, Swans, Deerhoof and Zola Jesus, among many, many others. Last month, they announced Oh No, an album of ~duets~ out March 26th via Polyvinyl, and dropped its lead single, a Liz Harris collab. Real heads will remember Creepshow, the 2015 ~Grouper vs. Xiu Xiu~ EP that paired Harris's inchoate murmurs with Stewart's whispery drones.
"A Bottle of Rum" is nothing like that. It's nostalgia pop of the HAIM/Phoebe Bridgers/Clairo variety, employing polished production to recreate a bedroom vibe. I tend to be automatically dismissive of this aesthetic, which is something I should probably work on in therapy. But I can't stop listening to this track. Perhaps it's because it comes from names I trust, artists I've been listening to since before I started thinking about meaningless signifiers like authenticity and affect. Or maybe it's because of its striking similarity to older Grouper classics ("Heavy Water/I'd Rather Be Sleeping" comes to mind). While Stewart has moved in a poppier direction in recent years, it's rare to find him playing so many open chords, or hear his eternally melancholic voice lilting upward, sounding hopeful. Probably, it's the folky gestures that pepper the track—a heartbreaker named Roberta leaves home for San Jose, where she finds solace at the bottom of a bottle—that make it so appealing to me. (I've been listening to too much Gram Parsons lately). It may be tough for some to swallow, but "A Bottle of Rum" brings shame on my generation: Gen Xers are supremely out-of-style, but here, they breathe new life into the tepid millennial/Gen Z cusper sound. —RH
Pre-order OH NO here.
The Post-Punk, Industrial, Techno coalition is one of the strongest and longest strategic partnerships in music. Chicago Research has spent their brief but joyous existence mining this territory through a slowly expanding network of projects, side-projects, and frequent collaborators. This new release is from Musgo, the beats-oriented solo alias of one of the label's core members, who is also in Bruised and Conjunto Primitivo, I think. The label's website is not biographically rich, but I suppose that's part of the appeal.
The title track on Musgo's release is a six-minute burner that has everything somebody who is into this type of music likes: thudding 4/4 kick, anxious synth swirls, propulsive hi-hats, and what might be a guitar, all presented under a thick analog crunch. It's a winning formula, and in this track, all the components blend to create a dynamic, danceable tune that does everything it promises to. I can't help but imagine this playing at Hot on The Heels, on the first Tuesday of the month at Danny's in Wicker Park. —BS
Buy Temazcal Perverso here
"BIPP," SOPHIE's breakout 2013 single, is the ur-text of bubblegum bass, containing within it the beginning, middle, and (possibly) end of the genre that melds hyperfeminine pop with collapsing synths. Propelled by a tension between the cutesy and the disturbed, Autechre's remix smooths "BIPP" out into an alluring art-pop song that struts with confidence, making SOPHIE sound for the first time like she's been here before. While the original version hugs you with a starry-eyed innocence, Autechre transforms the song's meaning without changing the lyrics—SOPHIE still promises to make you feel better, but now she's offering to lift you up with an experienced helping hand.
This remix was SOPHIE's second-to-last release before her tragic passing on Jan. 30. Its subtext was a limitless future in which, after years of being misunderstood, her genius was finally starting to be accepted. But in its new context, it's a tremendously sad document, a reminder that we'll never know how her artistry could have surprised and amazed us in years to come. —Andrew Burton
Buy BIPP here.
---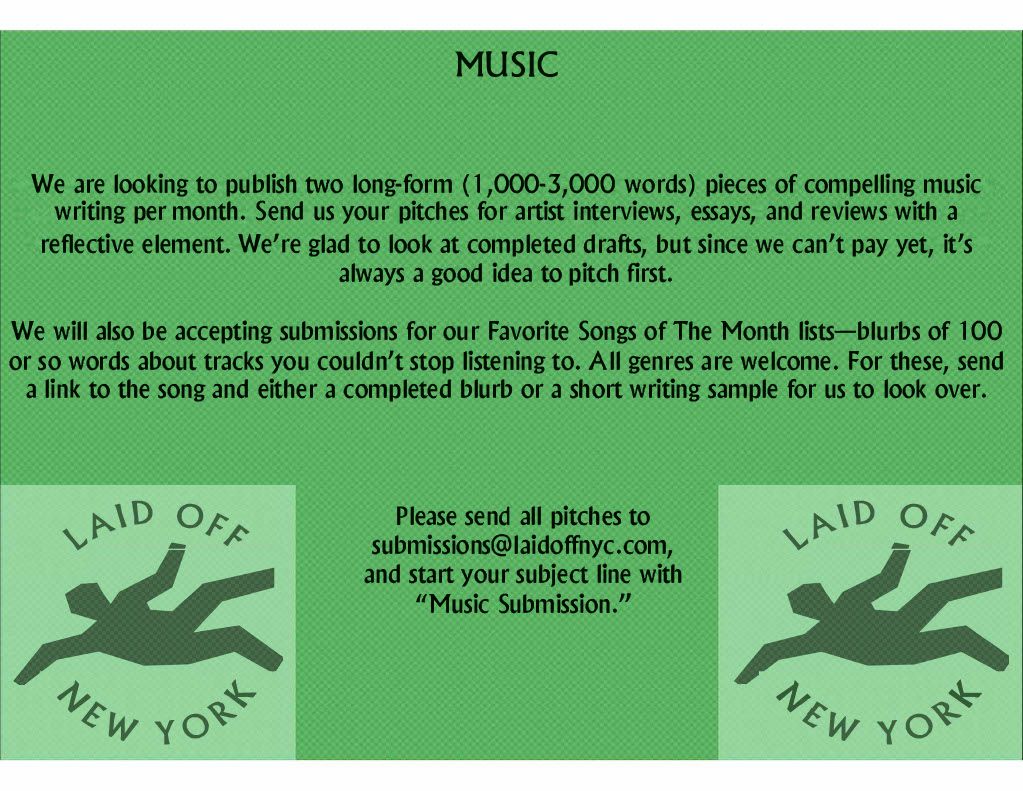 ---