by Mary Durocher
I first listened to Collapsed in Sunbeams on my commute home from work on the R train. It had been a grueling eight hours, my face sweated underneath my mask, and New York was facing its second wave of increasing COVID-19 cases. I wasn't in the mood for a Phoebe Bridgers or Billie Eilish album. I wasn't in the mood for the indie upbeatness of Faye Webster or Clairo. I wanted acknowledgement but also comfort. None of my saved albums on Spotify were an antidote. As I stood on the subway platform, I started scrounging through music reviews and recommendations to fill my twenty minutes from Manhattan back to Queens. I had heard a lot of buzz about Arlo Parks's debut record on social media, and I liked its title, so I put it on my Spotify's queue.
"Collapsed in sunbeams," Arlo Parks begins in a mellow spoken word cadence, "Stretched out open to beauty / However brief or violent." Parks beckons us to take a collective breath before her poetry fuses with the quickening beat of the first song, "Hurt." "I know you can't let go of anything at the moment," she sings, "Just know it won't hurt so / Won't hurt so much forever."
Parks, a 20-year-old singer, songwriter, and poet from the UK has already been nominated for three 2021 Brit awards and hailed as a "raw and tender voice for Generation Z." She gained recognition with her 2019 EP, Super Sad Generation, a work that delved into Gen Z's widespread struggles with mental health. "When did we get so skinny," Parks asks on the record's title track, "Start doing ketamine on the weekends / Getting wasted at the station / And trying to keep our friends from death?"
If Super Sad Generation found Parks in a present with no future beyond keeping her friends from overdosing, Collapsed in Sunbeams brings out her quiet optimistic streak. This undercurrent is most evident on songs like "Hope," when she affirms, "We all have scars, I know it's hard / You're not alone, you're not alone.'' Her remarkable empathy reappears on "Black Dog," in which she consoles a friend struggling with depression: ''I'd take a jump off the fire escape / To make the black dog go away.'' But this time around, she doesn't permit herself to embrace despair. Her approach is practical, devoid of commonplace toxic positivity, but positive nonetheless. "Just take your medicine and eat some food," she tells her best friend, knowing it's worthwhile to grip onto hope.
''Smothered me with fake blood and ginger / Around your throat,'' Parks sings on "Bluish." When I received this unusual, poignant image during my commute home, I was reminded of Sylvia Plath's "Tulips," in which the bright flowers agitate the poet during a hospital stay. ''My husband and child smiling out of the family photo;'' Plath writes, ''Their smiles catch onto my skin, little smiling hooks.''
Brought to her bedside with the best intentions, the tulips only make Plath sink further into depression: "I only wanted / To lie with my hands turned up and be utterly empty.'' Though Parks has publicly cited Plath as an influence, and even namedrops her on "Eugene" ("Reading him Sylvia Plath / I thought that was our thing"), this is the point where the two artists diverge. Plath is interested in burrowing inward while Parks is in the business of expanding, extending hands to friends in need, offering to go to the corner store with them just to get them outside. What if Plath had had Parks as a friend?
There's no hope at the end of "Tulips," only distance: ''The water I taste is warm and salt, like the sea, / And comes from a country as far away as health.'' On the other side of that faraway country is Parks, replacing Plath's rich imagery of despair with straightforward messages of hope. I listen to her when my mind feels dreary and I need a friend.
The first time I listened to Arlo Parks, I got so lost in her mellow voice and warm lyrics, I almost missed my stop. I kept the album playing as I walked back to my apartment, unable to cut the experience short. When the last track finished, the details of my day didn't weigh as heavy anymore. I opened the window, cooked some food, and made a cup of coffee. I felt better.
---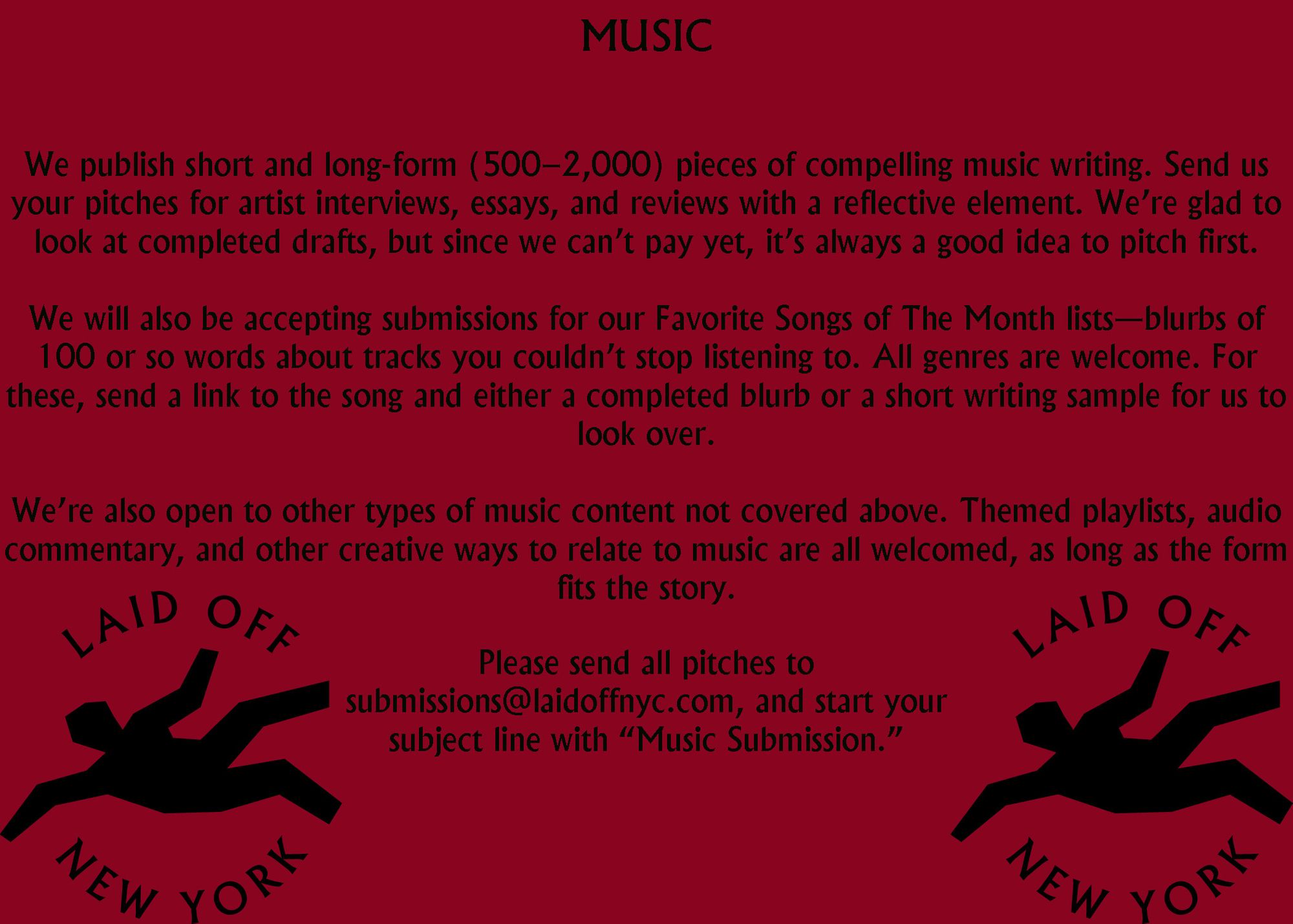 Mary Durocher is a poet and writer based in Queens. She's a senior at Marymount Manhattan College, where she studies English and Journalism. Get to know her better: @m31durocher
---