Knitwear Sets with Sustainability in Mind

Written by Abigail Hirsch
In a time when many of us are staying home during the current worldwide pandemic, there is an increased market for cozy, yet Zoom meeting friendly pieces. Knitwear provides the necessary comfort without sacrificing style. Not to mention, knitwear production can be naturally eco-conscious and zero waste. If shopping at all during this time of uncertainty, there is an increased level of consciousness behind the pieces we choose. Conversations surrounding the negative environmental implications of fashion are changing the way we shop. Now is a great time to do some light research, or just read this article, to better inform your next knit purchase.

Sustainability can be an overwhelming blanket term interpreted in countless ways, but prioritizing pieces made ethically and responsibly is a great starting point. From renewable raw materials, to ethical supply chain and local production, the following knitwear brands are making strides in off-setting emissions and closing the loop in textile production.

Although sustainability cannot be bought in a sweater, choosing say, recycled yarns over a mass-made knit is a great place to start.  Below, find knitwear sets ranging from neutrals to jewel tones that, in the sustainable spirit, will transcend working from home back into your 'normal' life (hopefully soon).
Calle Del Mar
Knit from viscose, a silk alternative made from plant fibers, Calle Del Mar creates vintage athletic wear-inspired knitwear on a non-seasonal calendar.

YanYan
This Hong Kong and New York based brand uses recycled cashmere yarns to create their bright, creative knits. The recycled leftover yarn is purchased from other companies, saving the material from a fated landfill.

Eckhaus Latta
Cult favorite Eckhaus Latta is known for subtle sustainability statements, like buying shoes off The Real Real for their latest runway show. This cozy set is made from longlasting Alpaca; wool is a natural fiber known for longevity.
NAGNATA
This Byron Bay based label creates activewear with a 'sustainably minded design' mentality.
NAGNATA employs fully-fashioned knitwear production to eliminate excess yarn and minimize waste.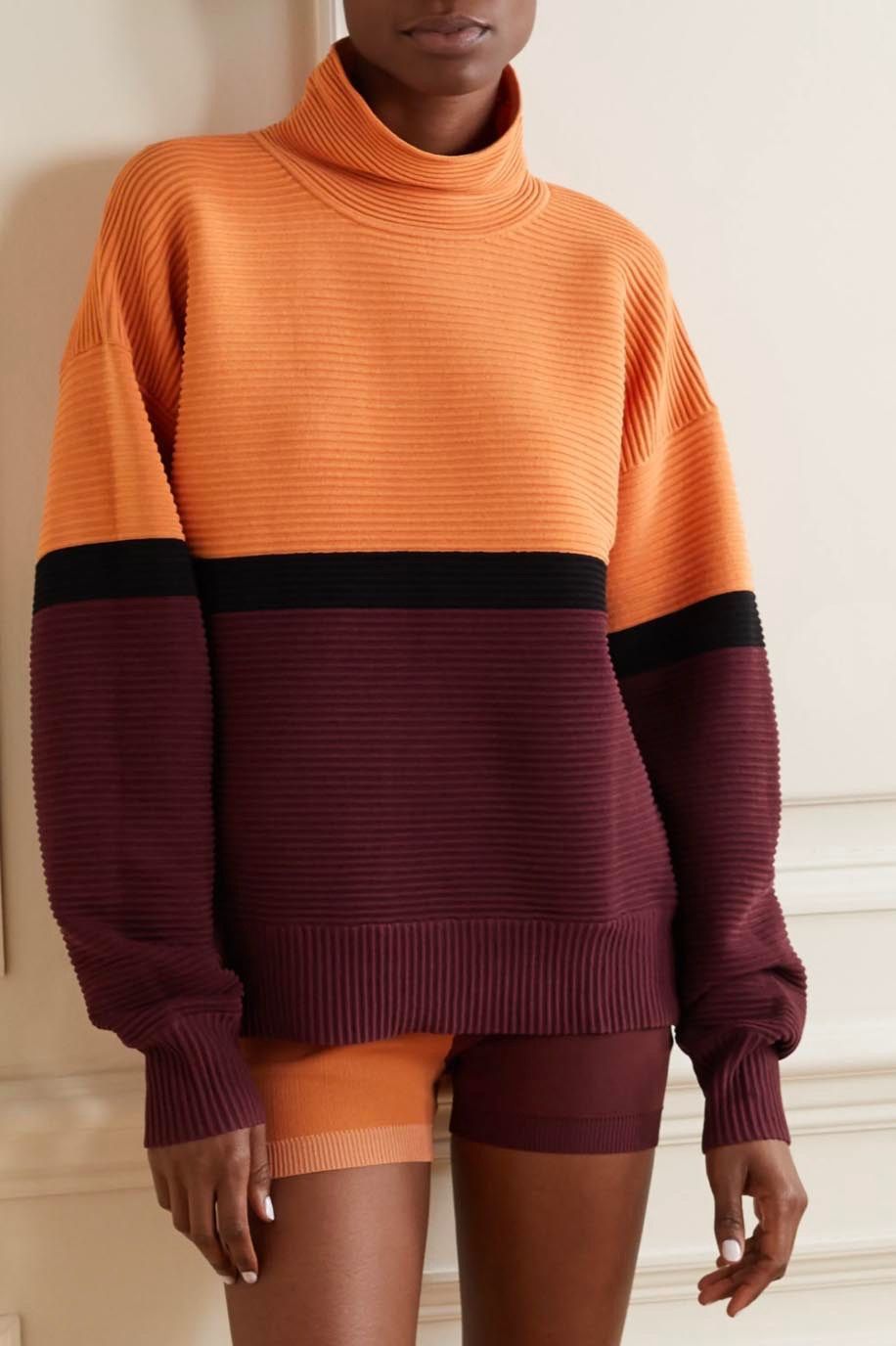 Live The Process
This Los Angeles based label produced knits and activewear ethically in America. The brand creates dreamy soft colored loungewear incorporating materials such as silk and tencel.
St Agni
St Agni's chocolatey set is made from 100% bamboo, a fast growing crop with the potential to be self-regenerating, as well as grown without pesticides.
Paloma Wool
Designer Paloma Lanna creates a range of colorful knit sets all made in Barcelona. Paloma's multidisciplinary project focuses on local small scale production on her own calendar.
Simon Miller
Simon Miller's rib collection of comfy ribbed separates is available in a range of colors and cuts. The brand works with independent family-owned mills and artisans as well as strives to conserve water and energy in their production.
Check LONYC weekly our take on: fashion, film, food, photography, politics, music and creative writing. Follow us, feel the vibe @laidoffny.
Get to know Abigail better, @hirschabby for all her latest fashion endeavours.
---