by Leah Williams
I'm addicted to recommending media to my friends that feels kind of like homework. I'm always trying to get people to watch Documentary Now!, but a show that parodies documentaries can be a hard sell. I find myself saying stuff like, "Okay, first watch Thin Blue Line, and then you can watch this episode." Or "Wait, you haven't seen the Eagles doc? Okay, watch that and then watch the episode where Bill Hader and Fred Armisen play the Eagles—but, like, from Chicago."
My friends are deeply patient and I am deeply insufferable.
But hear me out: Homework can be fun. I miss having someone to tell me what books to read and then teach me things about them I wouldn't have gleaned on my own. Where else but school would I have learned that there are—at a minimum—two restoration-era poems about premature ejaculation? Or that some people, including one of my classmates, believe The Big Lebowski predicted 9/11?
I recently have found myself trying to replicate this feeling in little ways. I joined a French/English exchange speaking program. I donated to PBS so I could watch unlimited episodes of Finding Your Roots. I've been reading more and more for educational purposes. I've spent hours researching and then forcing people to hear about the 1972 Toronto production of Godspell. Can you believe Gilda Radner was in it? And Paul Shaffer?
When I say, "educational purposes," I don't necessarily mean nonfiction. Often, you can learn just as much from fiction. I love a book that teaches me about something I know nothing about, or that inspires a Wikipedia deep dive to find out more. The feeling I got in college classes, especially ones I loved, is hard to come by outside of academia. There's a vibrancy to talking about ideas and stories, doing your own research, challenging your worldview. One of the best ways to do it, I've found, is to pick up a book and see where it takes you.
Here, I've collected some of the recent reads that have reminded me most of my favorite classes.
---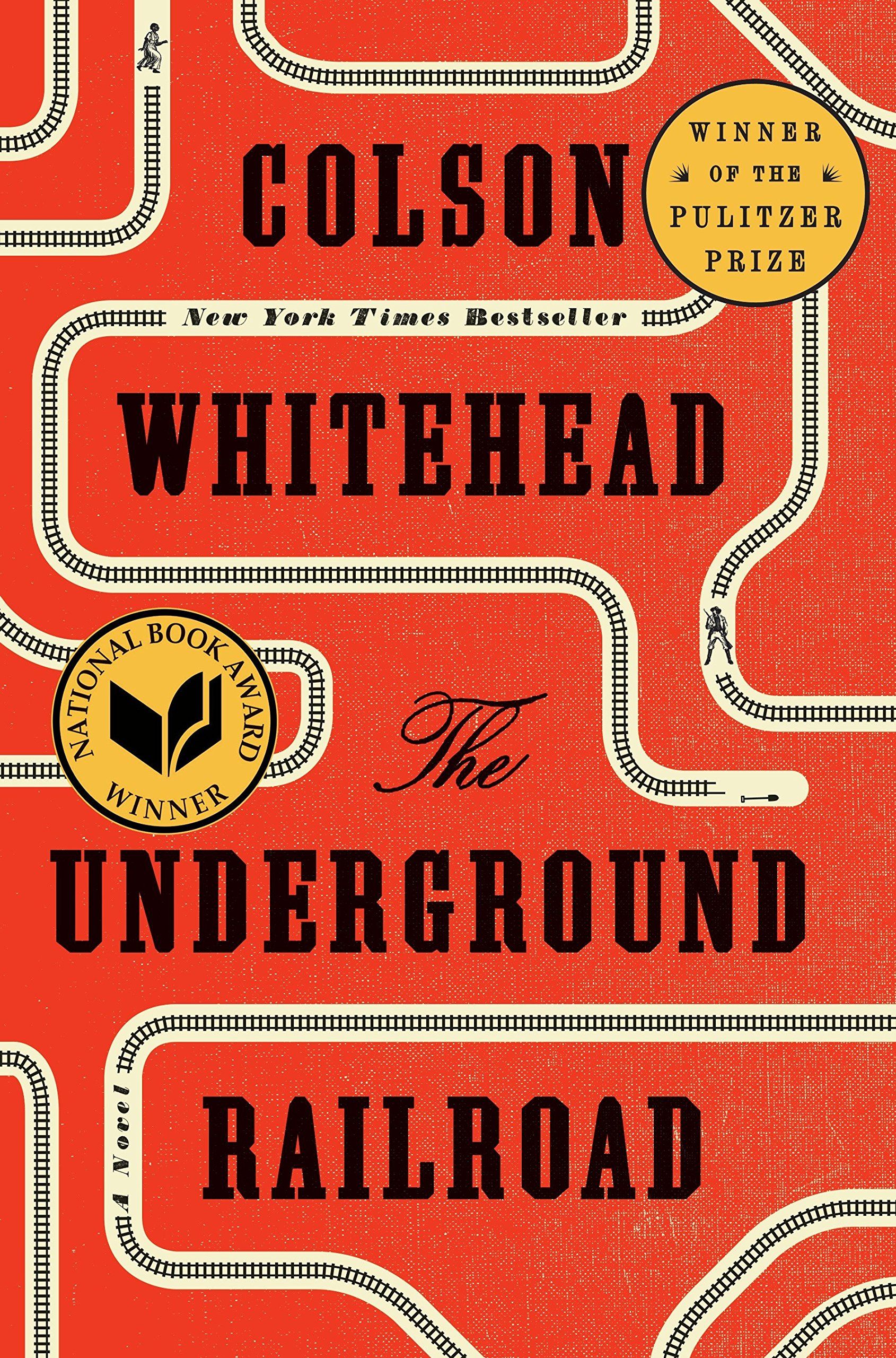 The Underground Railroad is a piece of alternate historical fiction in which the underground railroad is a real, literal railroad that's really, literally underground. It is predictably brutal but handled with great care. It's trippy and chilling, reminiscent of slave narratives while being thoroughly modern and surreal. (I can also recommend Barry Jenkins' TV adaptation, which is loyal to the course material and also excellent.)
As this book is about an imagined United States, the "facts" are not necessarily accurate, but they always serve a purpose. Whitehead constructs poignant allegories for modern racism and oppression, jumping off points for countless internet deep dives. I learned more not only about the American Civil War, but also about Whitehead's many literary and historical references. There are nods to Les Misérables, Moby Dick, Anne Frank and Harriet Jacobs. The Underground Railroad merits a lot of discussion and further reading. It is harrowing but incredible. (And I highly recommend a click-through of the "Literary influences and parallels" section of the book's Wikipedia page when you're done.)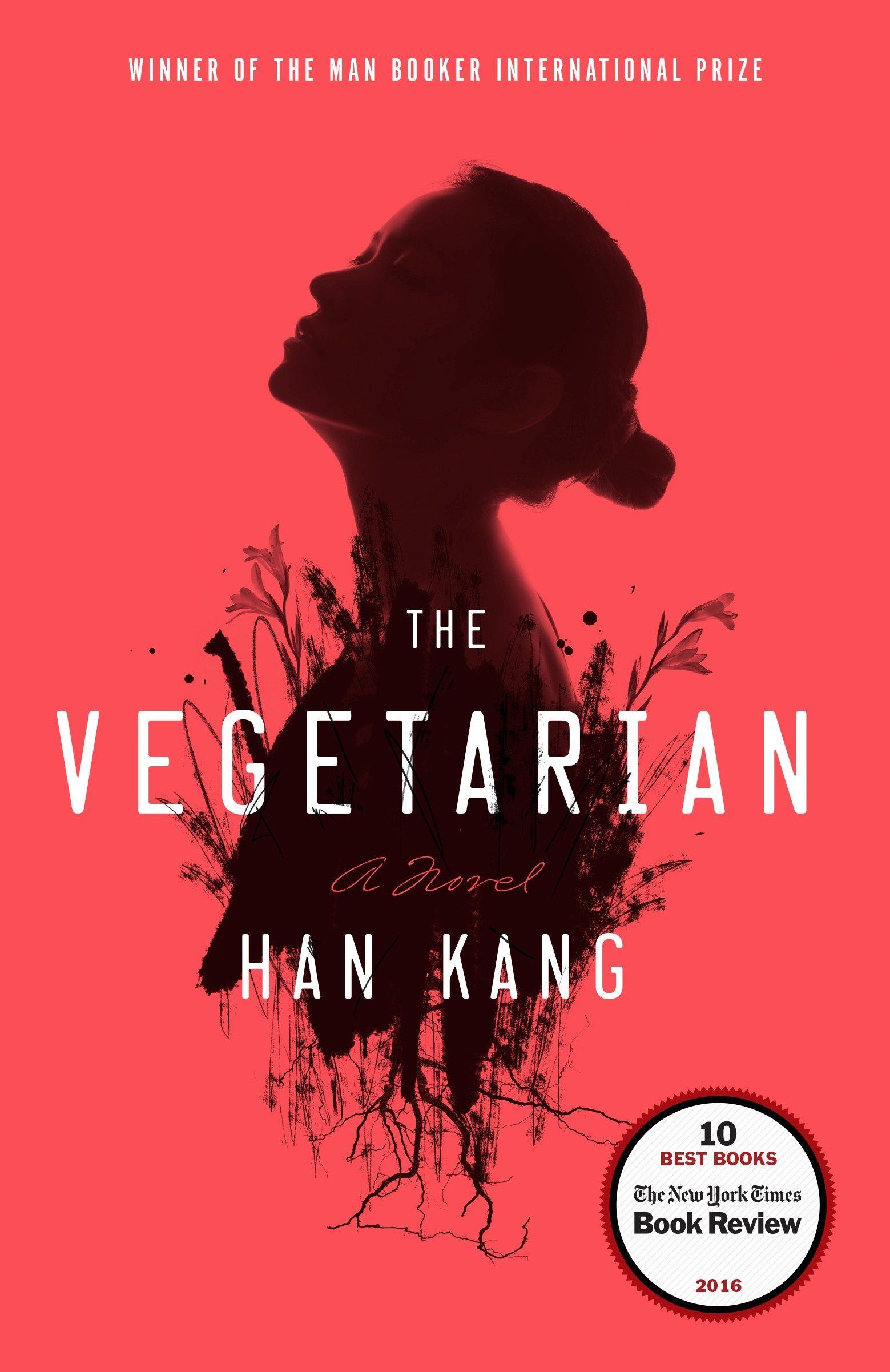 The Vegetarian is a 2007 Korean novel about a woman who stops eating meat, a decision that destroys her family, her life, and herself. I don't want to give away too much of the plot, but Kang packs a lot into 160 pages. It is disturbing and stressful, but also lush, rich, and maddeningly short—so short, in fact, that I found myself taking days-long breaks to make it last longer.
As engaging and pleasurable as I found the book, I read it on a bit of a learning curve. There are references to Korea and Korean culture that require some light googling. What's a Mongolian Mark? How common is vegetarianism in South Korea? How are the mentally ill treated there? And even if you don't feel like hopping on a search engine, there is still so much to get out of The Vegetarian. There's commentary on family, sex, gender, marriage, power, control, et al.
Fair warning: The Vegetarian has moments of body horror and sexual dysfunction, which is certainly not for everyone.
My hidden agenda when I write these lists is to recommend everything by Carmen Maria Machado. Her debut short story collection is no exception: Her Body and Other Parties is full of meditations on queerness, womanhood, sex and bodies, often using horror and folklore as vehicles to do so. "The Husband Stitch," a particularly gnarly story that first appeared in Granta, is about an archaic and sexist medical procedure that I do not recommend you research on a full stomach. My favorite is the novella "Especially Heinous," which is essentially an episode of Law and Order: SVU written and directed by Charlie Kaufman.
Like the other entries on this list, Her Body and Other Parties inspired me to do some homework. I read critiques of SVU, of which there are many. I also read far too much about the husband stitch and could not get enough of interviews with, and previously published pieces by, Machado—all fascinating. Read the book before it appears as a set piece on the Gossip Girl reboot.
The Things They Carried is technically a short story collection. Characters reemerge and plotlines intertwine, however, so you'd be forgiven if you thought it was just a slightly disjointed novel, as I did. All its stories are told in first person and recall scenes of brutality during the Vietnam War, a war in which Tim O'Brien really did fight. So you'd be forgiven for thinking it was nonfiction, as I did.
Most of what I learned from this book, surprisingly, isn't about the Vietnam War. The Things They Carried shaped a lot of my thinking about storytelling and truth. O'Brien writes about the notion of "story truth" versus "happening truth." "Happening truth" is what literally, physically happened. "Story truth" is only sort of what happened, but it's truer to the emotional experience of the event than reality is. O'Brien leaves the reader wondering what in these stories is factual. They are, after all, works of fiction, but they feel so real. Did any of these things happen to O'Brien? Almost certainly. He forces the reader to trust that he is telling the truth, or at least the "story truth." I first read The Things They Carried in high school, and I have thought about this concept nearly every time I've written something since.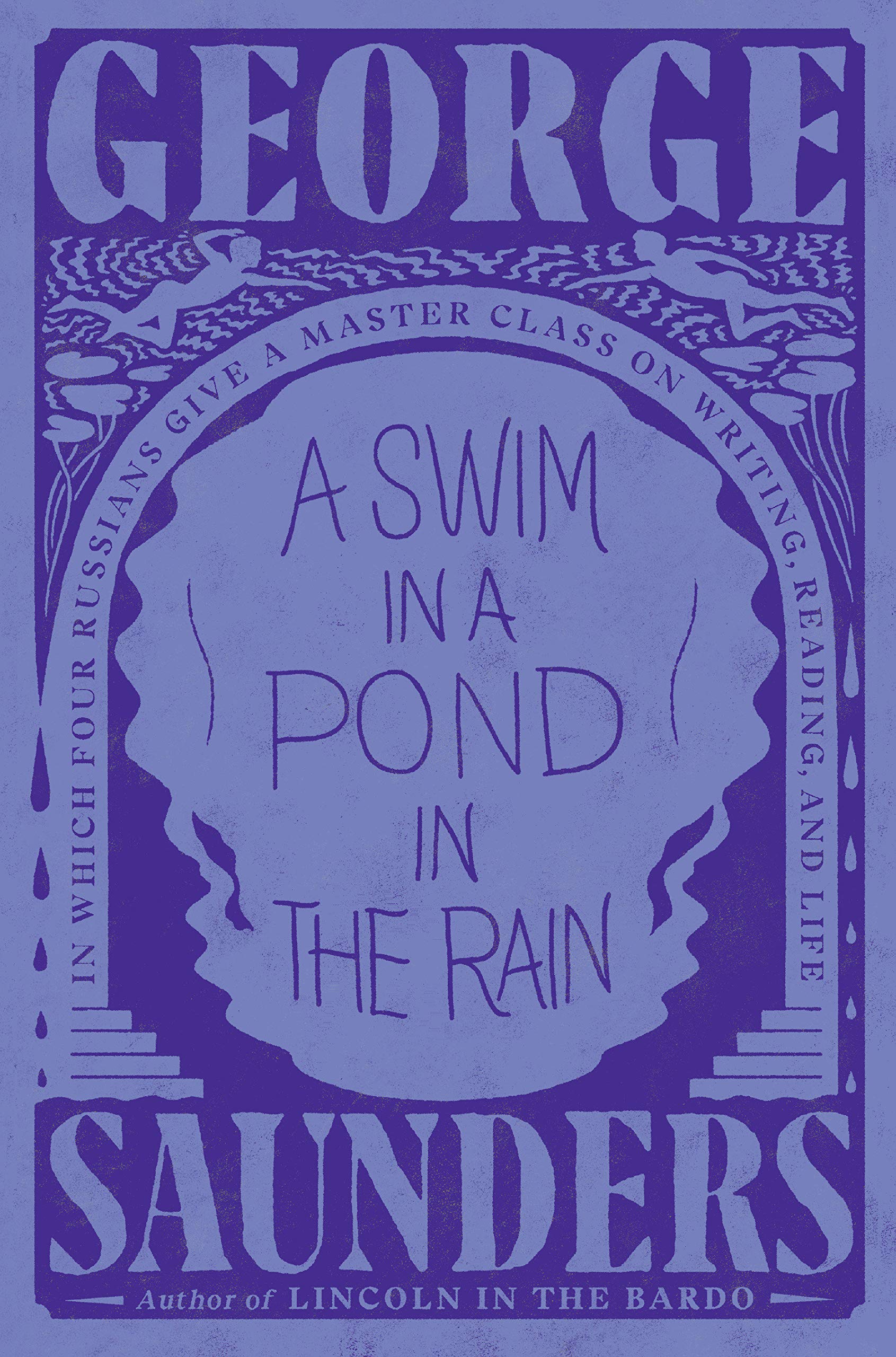 Calling this fiction is cheating slightly, but I don't care. The latest from prolific fiction writer and critics' darling George Saunders is an extension of a class on Russian short fiction he teaches at the fiction MFA program at Syracuse University. The program only admits around six students per year, so A Swim in a Pond in the Rain is as close as most of us will ever get to taking one of his classes.
This book takes you through short stories by Chekhov, Tolstoy, Gogol, and Turgenev. I was not at all familiar with these writers before reading, but Saunders' musings functioned as an excellent introduction. He breaks down the stories in a way that is accessible and informative. I felt like I was back in a classroom.
In places, it does feel like Saunders is phoning it in a little, using his class syllabus to throw together a book. Frankly, I didn't mind. If it's just his syllabus, then it's one hell of a syllabus. This is the book for those of you who, like me, miss the heady thrill of a great college course.
---
Leah is a bookseller and freelance social copywriter. Get to know her better: @leahgwilliams


---